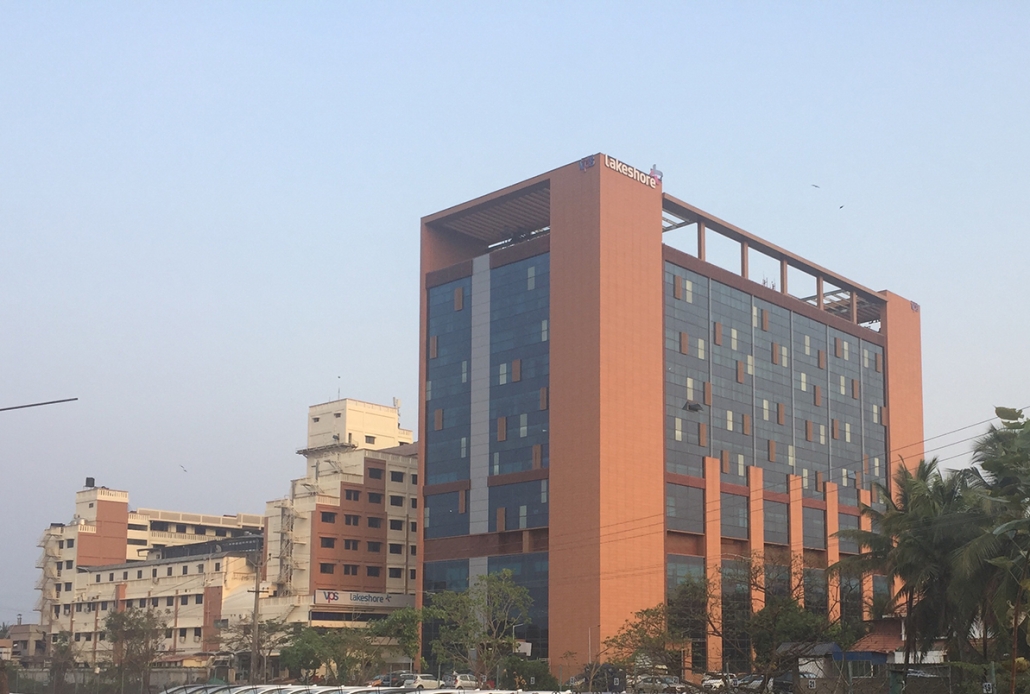 Anaesthesiology, Cardiac CT, Cardiology, Cardiology Consultation, Cardiothoracic Surgery, Dental, Dental trauma, Dental Treatments, Dermatology, Diabetes kidney disease, Endocrinology, ENT, Gastroenterology, Head & Neck Surgery, Liver Transplant, Nephrology, Neurology, Obstetrics & Gynaecology, Oncology, Ophthalmology, Orthopaedic Oncology, Orthopedic, Paediatric, Paediatric Cardiology & Cardiac Surgery, Paediatric Oncology, Rheumatology, Urology
VPS Lakeshore Hospital, Kochi, Kerala
VPS Lakeshore, one of the largest, most comprehensive, independent multi-specialty hospitals in Kerala is recognized as a leader in medical education, groundbreaking research, and innovative, patient-centered clinical care. The hospital has become the hospital of choice to patients' worldwide.
The advanced hi-tech healthcare facility ushers in world class standards in healthcare and offers diverse medical specialties, including Multi Organ Transplantation, Gastroenterology, G.I Surgery, Medical, Surgical Oncology, Joint Replacement, Accident & Trauma Orthopedics, Sports Medicine, Neurology, Neurosurgery Surgery, Cardiology, Cardiovascular Surgery, Gynecology & more...
VPS Lakeshore was incorporated as a public limited company in 1996 and in January 2003 the hospital officially opened its doors to integrated healthcare. Over the years, the hospital has emerged as a centre of international healthcare excellence for patients in India & abroad through a broad range of advanced clinical programs and the most cutting-edge treatments and diagnostic services.
Exemplary Professional Expertise
VPS Lakeshore aspires to be the destination of choice for people seeking superior healthcare through leading-edge treatments and research. This has been made possible by the talented medical professionals on board with expertise in many fields providing, courteous compassionate care with a personal approach.
Moderate Costs
VPS Lakeshore functions with the objective of making healthcare affordable to the common man. Our hospital charges are kept moderate to ensure that the benefits of modern healthcare reach all strata of society.
Anaesthesiology


Dr. Mohan A Mathew
Senior Consultant,
Director & Head Of Anaesthesiology & Critical Care & Chief of Staff


Dr. Jaya Susan Jacob
Senior Consultant Anesthesiologist
18 years of post MD experience.


Dr. John Ferns
Senior Consultant - Anaesthesia
MBBS, DA, MD (Anaesthesia)


Dr. Mohammed Shahul Nebhu
Senior Consultant & Chief Of Cardiothoracic Anesthesia
11 years Experience


Dr. Mallie Abraham
Senior Consultant - Anaesthesia and Critical Care
19 years experience.
Cardiology


Dr. Anand Kumar V
Senior Consultant & HOD
MD, DM (Cardiology)


Dr. Cibi Issac
Sr. Consultant - Interventional Cardiology
18 years of experience
Dr. P. R Bhima Shankar
Senior Consultant - Cardiology & Electrophysiology
15 yrs of experience


Dr. S. Venketeshwaran
Senior Consultant - Paediatric Cardiologist
7 yrs Experience
Neurology


Dr. Bindu Varghese
Consultant
8 years of experience


Dr.Vidya M.V
Senior Consultant
12 years experience


Dr. Murali Krishna Menon
Sr. Consultant & HOD
MBBS, MD (Gen. Medicine), DM (Neuro)
Nephrology


Dr. Abi Abraham M
Director - Nephrology and Chief of Renal Transplant Services
27 years of experience


Dr. Jithin. S. Kumar
Consultant
MBBS, M.D(Gen. Medicine), DM Nephrology

Dr. Karthik Ganesh
Consultant
Nephrology
Oncology

Dr. V.P Gangadharan
Senior Consultant and HOD of Medical & Paediatric Oncology
MBBS, MD (Radiotherapy)

Dr. Chithrathara. K
HOD - Gynaec & Surgical Oncology
MBBS, MD, MCh, FAIS, FACS


Dr. Anupama Gopalakrishnabhakthan
Senior Consultant - Paediatric Medical Oncology
MBBS, MD( Paediatrics)


Dr. Joseph Edison
Senior Consultant & HOD
20 years of experience

Dr. Annu Susan George
Consultant
MD General Medicine


Dr. Anupama S
Associate Consultant - Surgical & Gynaec Oncology
MBBS, MS (Obstetrics & Gynaecology)


Dr. Nisha Eliza Thomas
Associate Consultant
MBBS, MD Radiotherapy


Dr. Betty George Kannankeril
Specialist- Pain & Palliative Care
12 years of experience
Orthopedic


Dr. Jacob Varghese
Senior Consultant & HOD,
Director Of Orthopaedics and Department of Joint Replacement & Sports Medicine


Dr. Rajesh Simon
Senior Consultant - Orthopaedics , Trauma & Foot and Ankle
MBBS, MS (ortho)


Dr Sreejith P Krishnan
Consultant Paediatric Orthopaedic Surgeon
15 years Experience


Dr. Appu Benny Thomas
Consultant
MBBS, MS (Ortho)
Ophthalmology


Dr. E.M. Haris
Senior Consultant
MBBS, DO


Dr. Kaberi Biswas
MBBS, M.S. (Ophthalmology), D.O. (Ophthalmology)
18 years of experience in Ophthalmology
Obstetrics and Gynaecology


Dr. Smitha Joy
Senior Consultant -Obstetrics and Gynaecology
15 Years of experience


Dr. Thresy George
Senior Consultant
38 years experience


Dr. Gigi Samsheer
Consultant - OB & G - Laparoscopic Surgeon
11 years of  experience
ENT


Dr. Shwetha Shenoy
Specialist
MBBS, MS ENT, Diploma in Allergy


Dr. Idiculla. K. Mathews
HOD & Senior Consultant - ENT
MBBS, MS (ENT)