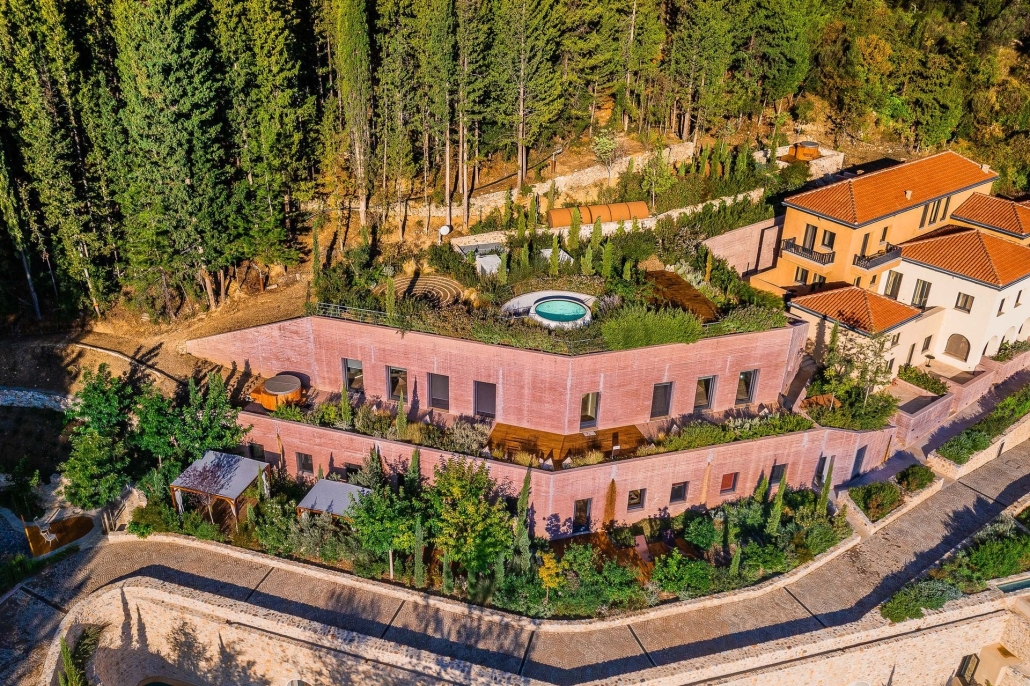 Euphoria Retreat, Mystras, Greece
Nestled in the pine-clad hills of Greece's Peloponnese peninsula close to the fortified medieval city of Mystras, Euphoria is an award-winning wellness retreat offering a unique blend of ancient Chinese and Greek wisdom and modern techniques.
Inspired by her own personal wellness journey, founder Marina Efraimoglou wanted to create a place to heal, for self-awareness and for spiritual healing, with expert-led programmes catering for the mind and body that work around the five elements of earth, fire, water, wood and metal.
Set over four floors, the Spa at Euphoria is very special indeed. It includes a Byzantine Hammam, Finnish Sauna, Tepidarium, Watsu Pool, Yoga and meditation rooms, and a large and airy high-tech gym. Its womb-like structure is simply knockout, but Marina's greatest accomplishment is the staff she has assembled at Euphoria – Vasilis the brilliant personal trainer will take you on a hike to the churches on the mountainside, Mary will help tame your busy mind, Stefano will stretch and unravel your tense muscles and Dr George Leon will devise a sensible nutrition and health plan that will finally sort you out. This is the place we have all yearned for, right here in Europe, that offers a meaningful, all-encompassing wellness experience.


                                                                                      Yoga – Fitness




Euphoria's Yoga Fitness programme focuses on mindful movement. This is a beautiful experience for gaining physical flexibility and emotional harmony with our choice of treatments that have also been devised to work on your spiritual self. Personal sessions take place both indoors and outside in nature where you can breathe clean air and enjoy the peace of our tranquil environment. Our unique nutritional analysis increases the effectiveness, with a personalised meal plan.




Immunity Reset Programme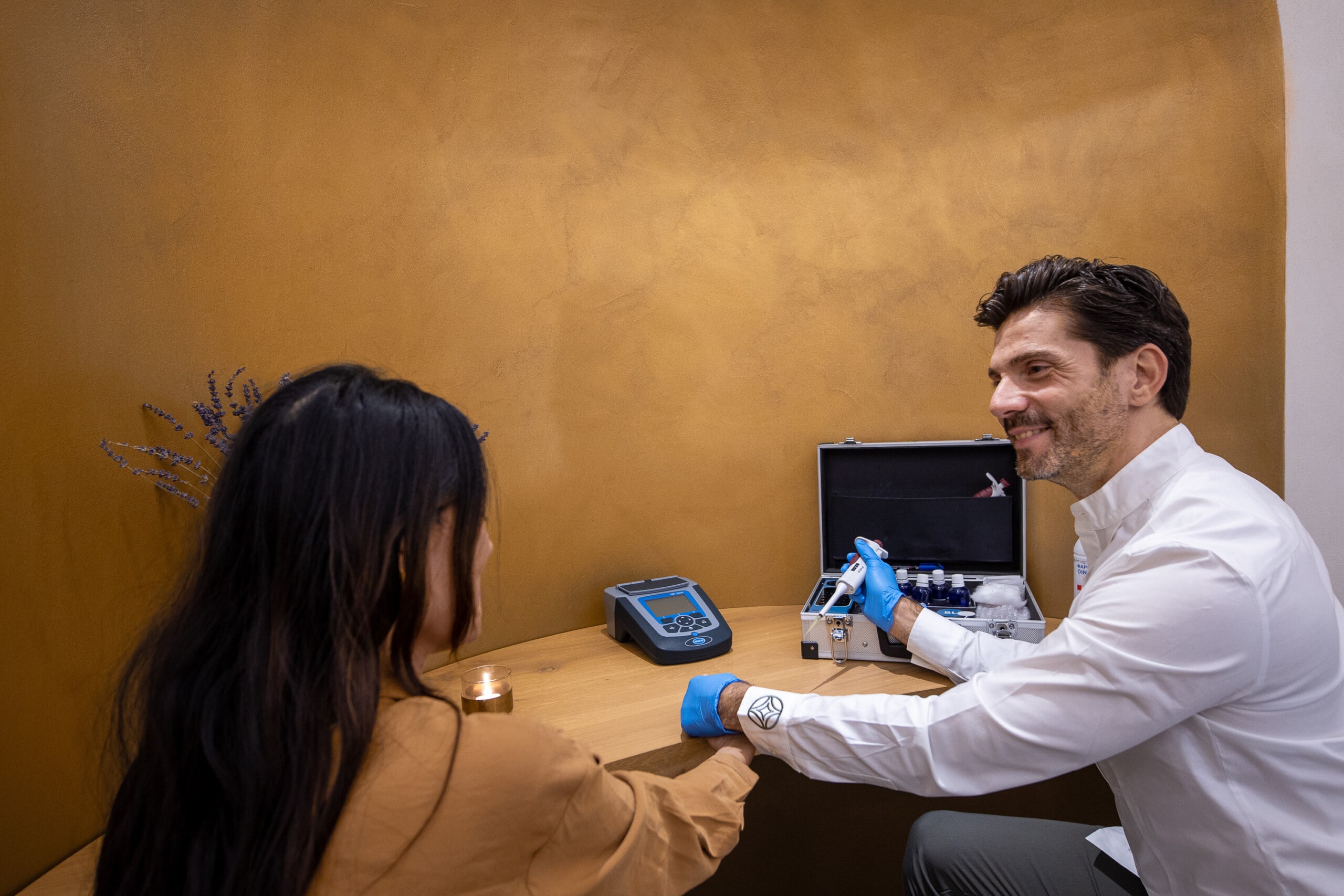 This transformative programme boosts the functioning of your immune system and strengthens overall wellbeing. Using medical testing, personalized Mediterranean nutrition, scientifically targeted body workouts and a variety of detoxifying treatments and rebalancing therapies for the body and mind, allow yourself to be guided and inspired towards becoming your own healer. These benefits are enhanced with outdoor movement practices in our pine forest that add to an increased connection to your authentic self.




Euphoria Wellbeing Detox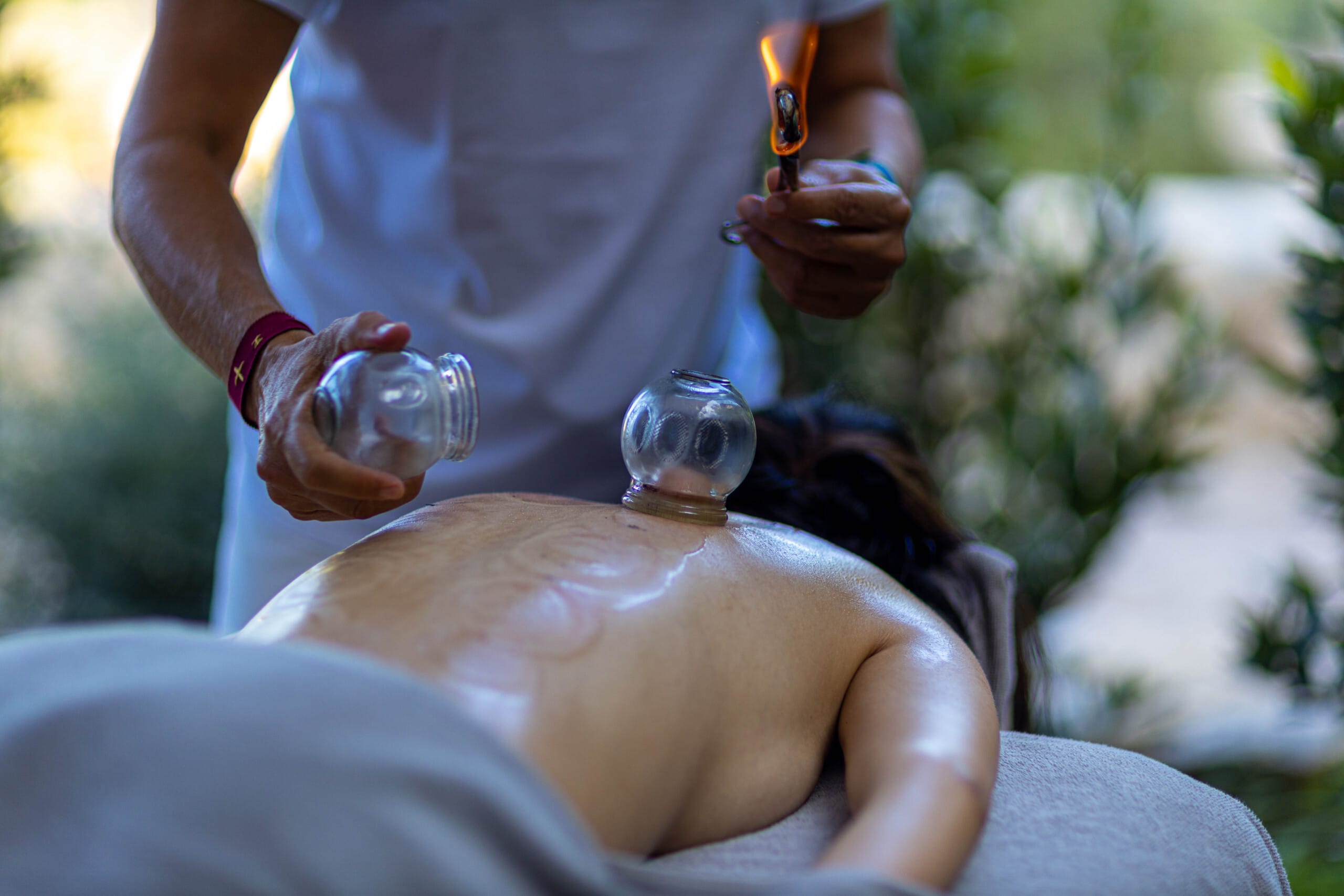 Our comprehensive Wellbeing Detox Programme blends spa treatments with our own unique nutritional approach. Using our patented Euphoria 3GL Plus Nutritional Analysis and Assessment, we determine your meal plan to help cleanse your body and adjust your metabolism. This is combined with a broad mix of therapies to support your body's natural detoxification process and bring emotional support to your physical cleansing. The result is higher levels of energy and happiness.



                                                                      Euphoria Escape for Couples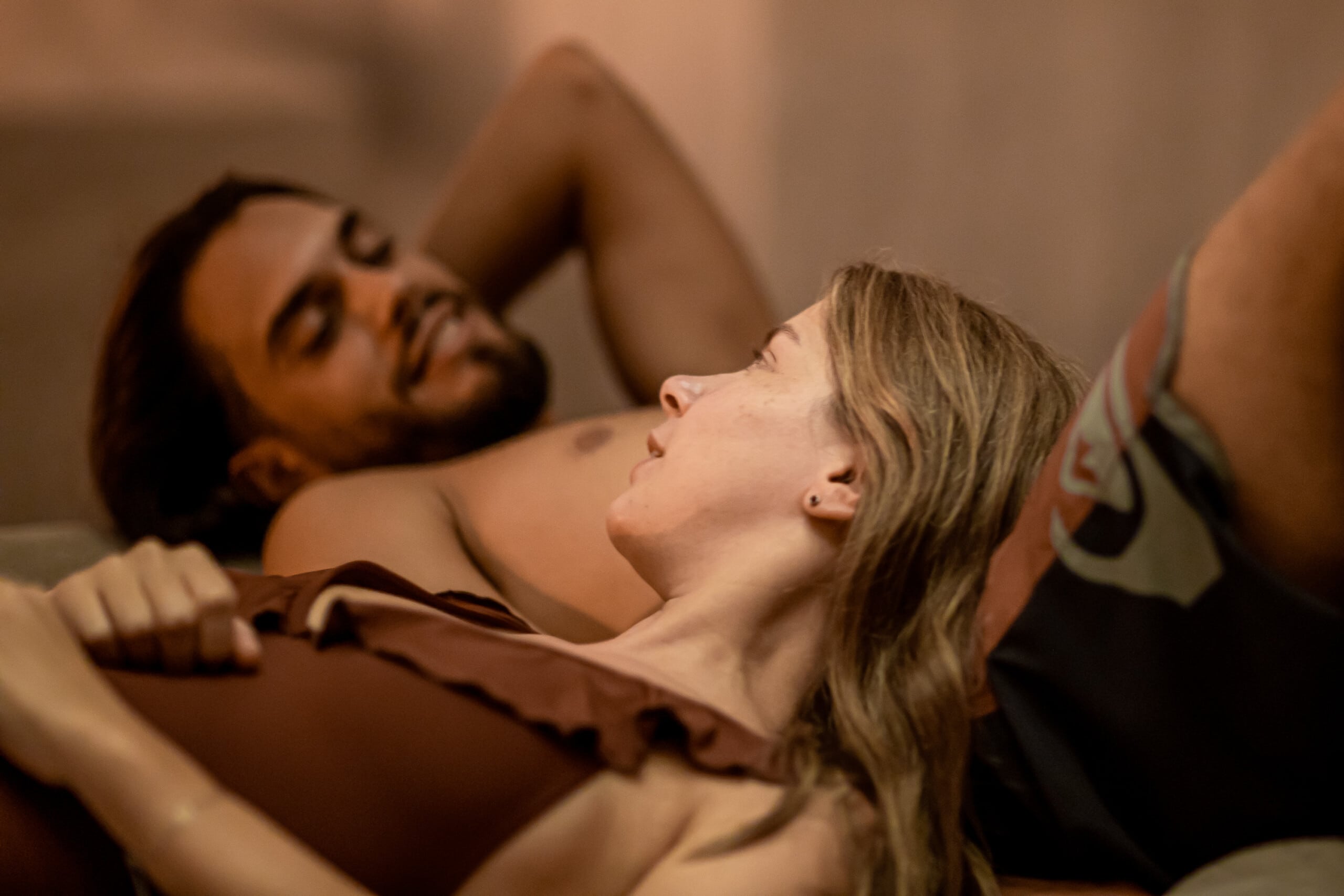 Escape the stresses and strains of life and spend time together in a quiet place of natural beauty with spa treatments, delicious food and dramatic landscapes. You can also roam around our beautiful four-floor spa whose spaces have been carefully designed with light, shade and rounded structures to offer an immersive experience. This is a weekend of luxury that will touch your soul and leave you feeling relaxed and more joyful.



                                                                               Euphoria Discovery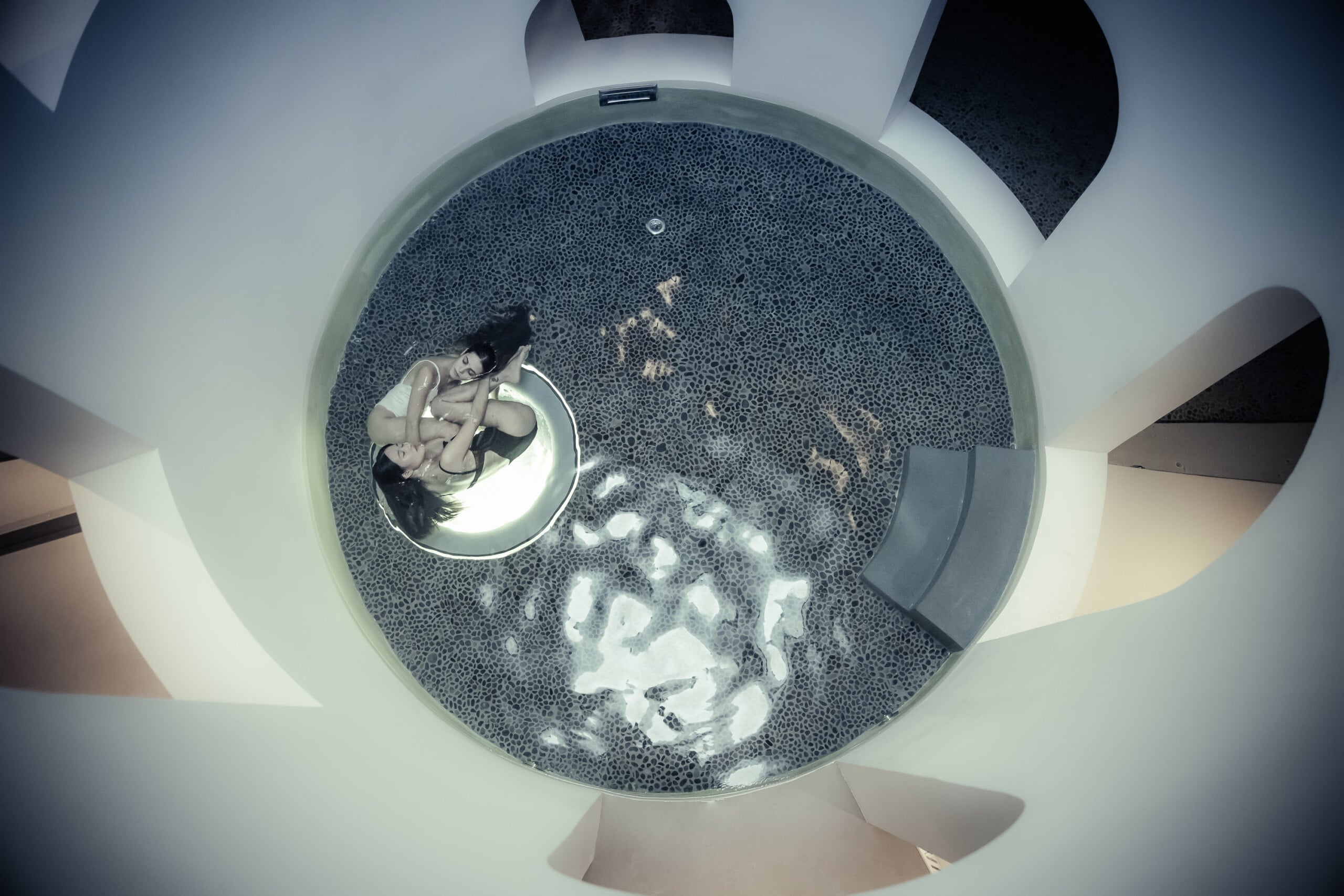 Immerse yourself in a journey of wellness. This is the perfect kick-off programme to learn about the Euphoria Methodos and discover our signature experiences meticulously designed to bring mental, physical and emotional harmony. With invigorating holistic treatments, group daily wellness activities and use of the complimentary spa facilities plus our unique patented nutritional analysis and assessment (3GL+), the Euphoria Discovery has everything needed for a relaxing short break to start your journey.



                                                                                 Balance & Recover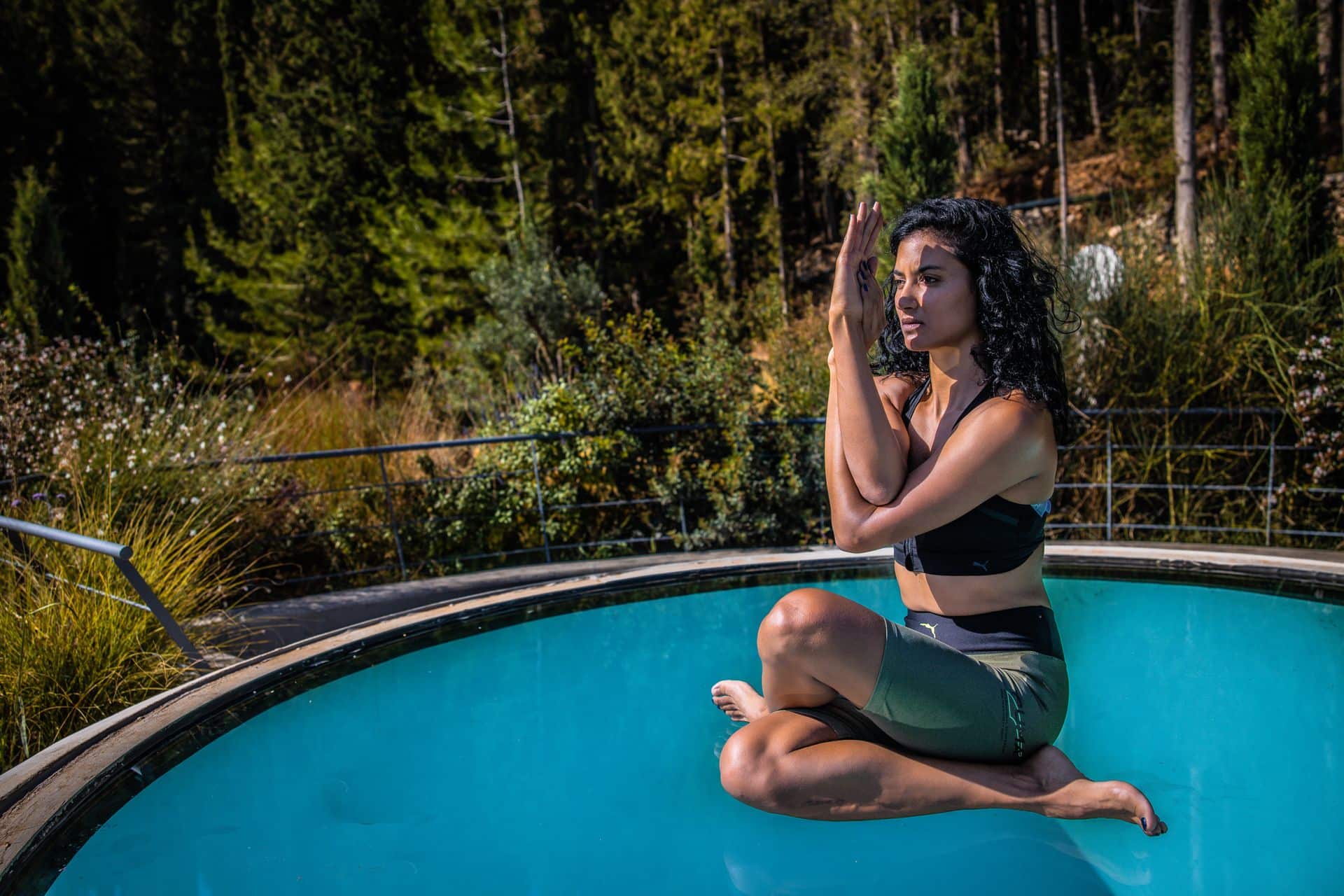 Relax in the peace of the Peloponnese and take a moment for yourself to reconnect with your body, your emotional and mental wellbeing. We want to nurture you so that you fall in love with life again. Using a carefully picked selection of therapies, energy healing, movement practices and nutrition, this programme helps to move energy out through the body, reawaken your senses and joy and recover general wellbeing.



Byzantine Hammam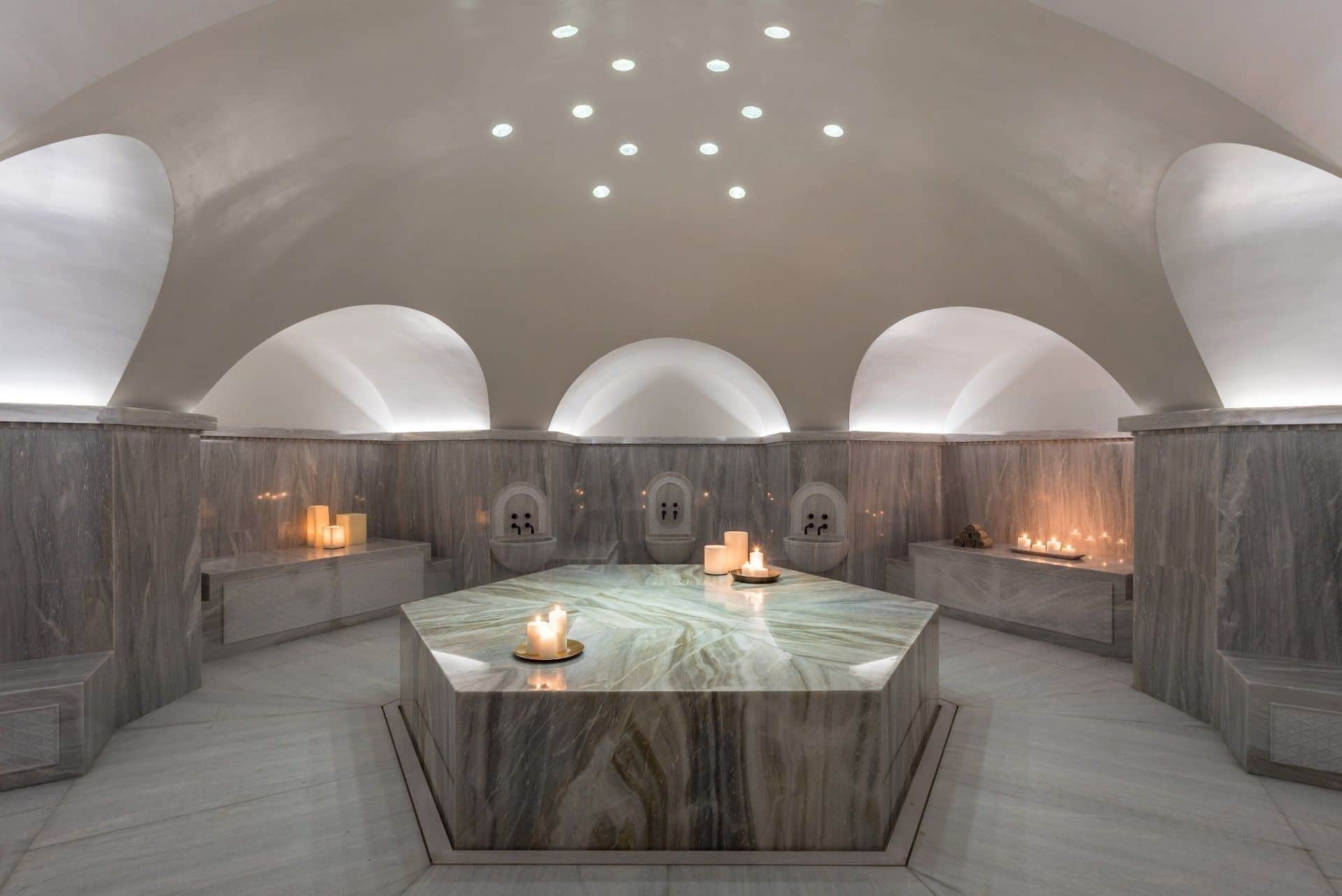 One of the most sought after spa experiences and included in a number of signature therapies, our Byzantine Hammam channels an aura of eastern mysticism and healing energy.
With each exfoliation and massage session, you'll feel skin become more nourished and rehydrated as any tension in the muscles slips away and you emerge feeling fully revitalised. An integral part of daily life in ancient times, a Hammam is known to kill bacteria and boost immunity, ensuring the purifying effects will last long after your stay.




Cold Plunge Pool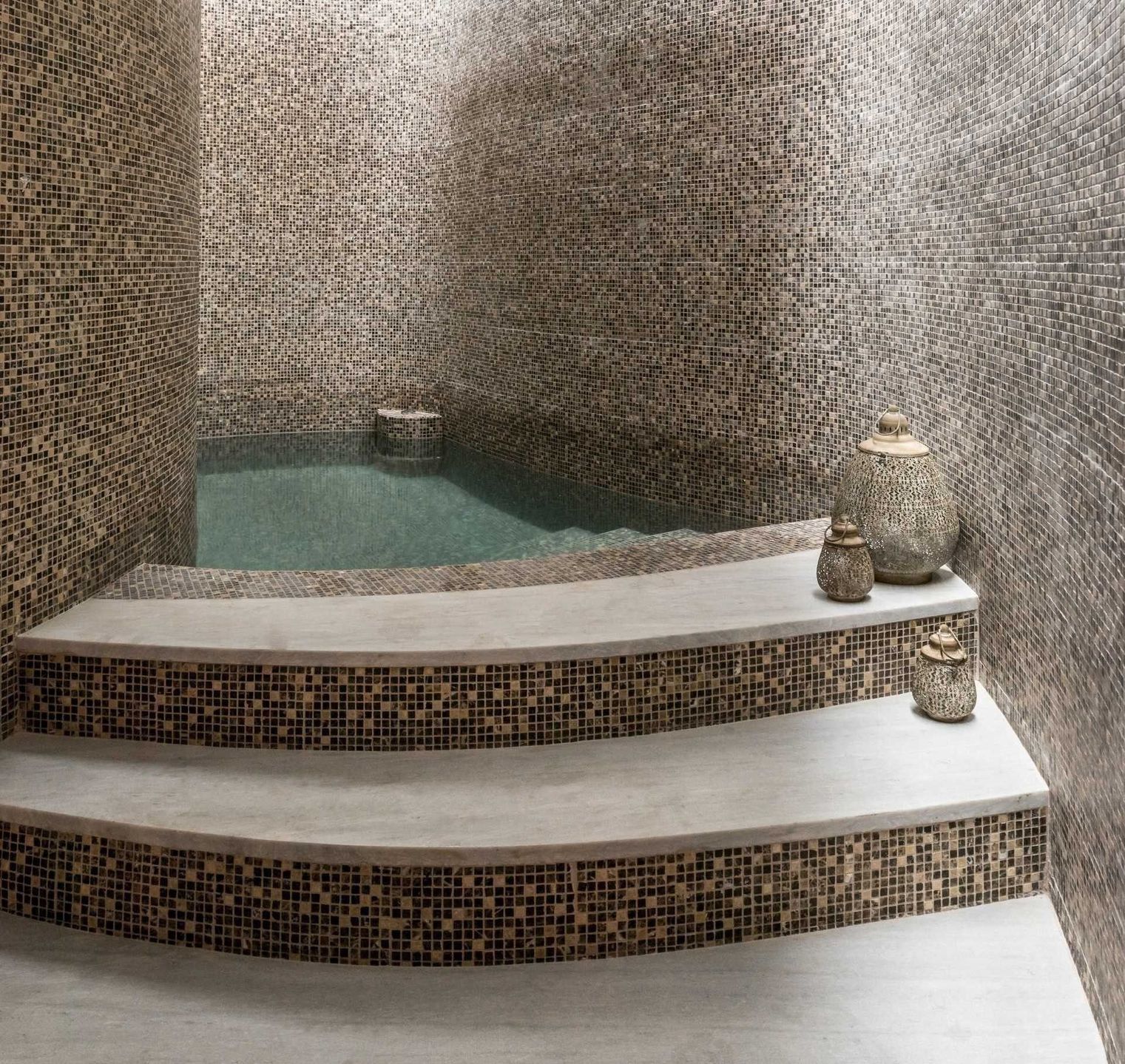 Commonly used to reduce muscle inflammation and speed up injury recovery time, a quick dip in a cold plunge pool after a demanding exercise session will also leave you feeling rejuvenated. Ease yourself gently in, slowing the breath during the first few seconds and making as little movement as possible.
This brief immersion not only strengthens the immune system; it's known to be emotionally uplifting and mood improving too. And, when combined with heat treatments, Cryotherapy boosts the sympathetic nerves, releasing hormones which leave you fully alert and humming with energy.
15% Discount in all Retreats
Take advantage of the 15% discount in all our Signature Retreats this month and embark on a personal journey of transformation at Euphoria Retreat.
These carefully designed programs will help you alleviate any congestion, by providing you with an emotional uplift and by strengthening your physical status and ability. Depending on which Retreat you will choose you will be guided by our experienced mentors, such as Marina Efraimoglou and Mary Vandorou, or by our well-trained therapists and trainers, who will be offering you their constant guidance and positive energy, and you will be lead on your own journey of healing and empowerment.
Emotional & Physical Transformation Retreat
7 Days – Τhe rate of the Spa program excludes the room rate
7 days | 3.934€ p/p  |21 Treatments

| 7 DAYS EMOTIONAL AND PHYSICAL TRANSFORMATION RETREAT INCLUSIONS: | DURATION | TREATMENTS |
| --- | --- | --- |
| 3GL-Nutritional Analysis+Assessment+Respiratory | 45 | 1 |
| Nutritional Guidance Session | 30 | 1 |
| Body Bioimpedance Analysis | | 1 |
| Medical & Holistic Consultation with bioenergetic profiling | 85 | 1 |
| Transformation Consultation | 60 | 1 |
| 5 Element Balancing | 50 | 5 |
| Reflexology or Sanctuary for Busy Minds | 50 | 1 |
| Emotional transformation and self-awareness -Group Session Through the 5 Elements (Water, Wood, Fire, Earth, Metal /Ether) (2-2.5h daily) | 120 | 6 |
| Feel Alive Again massage | 80 | 1 |
| 5 Element Dance Therapy | 45 | 1 |
| Group dining in the candlelite private dining room with group mentors | | 1 |
| Group Euphoria Byzantine Hammam Ritual and Meditation | 60 | 1 |
| | | |
| Daily Biofunctional Smoothy & Snack according to the nutritional guidance | | |
| Breakfast - Lunch - Dinner according to the nutritional guidance | | |
| TREATMENTS | DURATION (in min) | TIMES |
| --- | --- | --- |
| Watsu | 50 | 1 |
| Reflexology | 50 | 1 |
| Personal Training Sesion (Yoga or Fitness) | 60 | 2 |
| Private Outdoor Holistic Experience (comprising with Yoga, Aerial Yoga or Pilates) | 90 | 1 |
Airport Distance : 98.2 km
Driving Time : 1hr 11mins