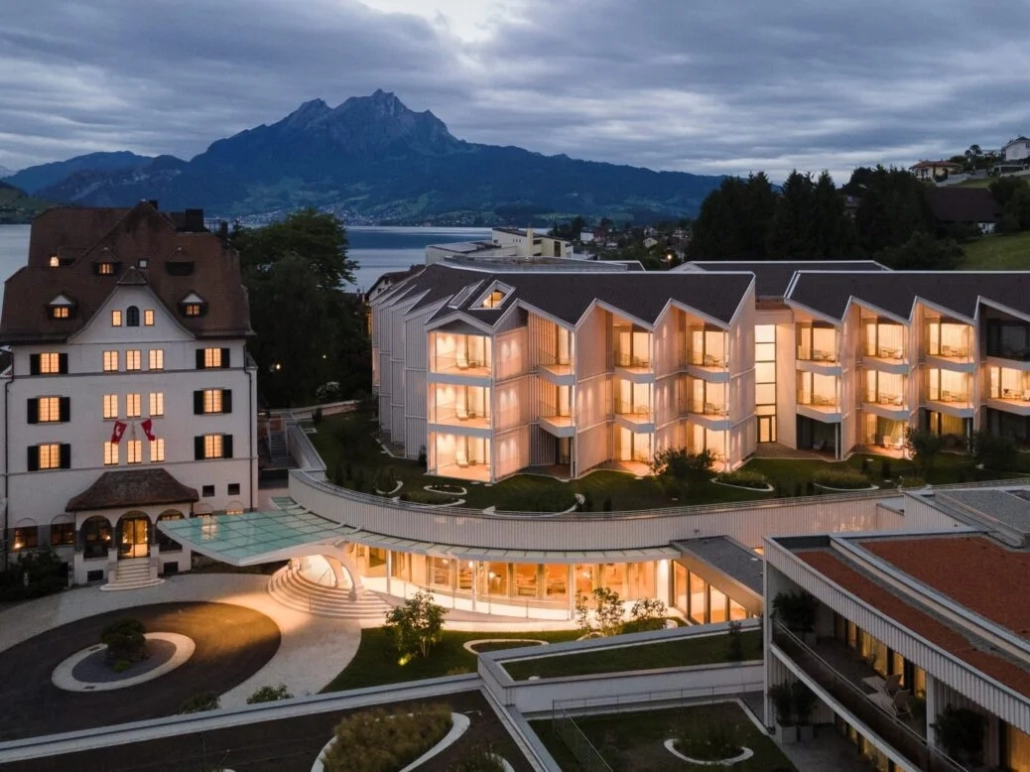 Chenot Palace Weggis, Switzerland
Chenot Palace Weggis - the leading health wellness retreat of the well-known Chenot brand. Chenot Palace Weggis is located at the foot of the Swiss Alps and is surrounded by picturesque Lake Lucerne. This flagship property is designed and equipped to offer the unique 7-nights Chenot wellness programmes and treatments.It features a medical spa facility of 5 000 sqm with state-of-the-art diagnostics and cutting-edge medical screening tests.
An experience of true wellness value. Indulge in the elegance and charm of our tearoom, the tranquillity of the Japanese garden and while in the summer months, relax on our private lake front beach and enjoy the stunning views of the Swiss Alps.


"Food is not just fuel. It can be a therapy.

The Chenot Diet is one of the integral components of the Chenot Method®.
It is an intervention in the programme which is specially formulated to support the self-healing
mechanisms of the body, cleanse the body at a cellular level, facilitate metabolic balance, restore the
biorhythm, harmonise the hormones, equilibrate the gut flora and create fresh energy and new cells,
that keeps us biologically young.
It has been carefully designed to work in synergy with the medical treatments. It consists of a reduced-
calorie plant-based diet specially formulated to activate the body's fasting mechanisms whilst providing
sufficient nourishment to the cells."
The Chenot Method® is a powerful, effective and personalized array of protocols, treatments and diet plans developed by a team of experts in almost fifty years of research and professional experience. The Chenot Method® activates the body's almost endless ability and power to heal itself, strengthen its defence mechanism and prevent disease. It renews and rejuvenates the body and mind, for a life full of wellness and vitality. The Chenot Method® combines the principles of traditional Chinese healing with the latest scientific advances in Western medicine. It is unique in its application in that, it integrates and transmits energetic, physical and emotional signals to the body. The body, in turn, responds by building up its own internal medicine and by regaining energy, functional capacity, inner harmony and preserves them over a long period of time.