Futureace Hospital, Kochi, Kerala
FUTUREACE, the first Super specialty, ultra hi-tech, compact, more intimate, more relaxed and less crowded Boutique Hospital in South India. Futureace as a Boutique Hospital is an innovatively conceived concept, and, an aesthetically reconstructed difference from the prevailing hospital system.
FUTUREACE, is more comfortable, more patient focused, more technically centered, more expedited treatment in a more serene and tranquil settings.
All epidemics change society and culture. Reversing some trends while accelerating others, shifting consciousness far and wide with consequences one won't discover for years or decade.
To face and succeed an unknown virus threat one need grit, determination and a will to survive. Kerala, the Gods own country showed that iron steel power to whither the threat of a deadly virus in plenty. Our doctors, nurses and other health care staff stood in unison and collectively combated the critical battle with positive effects.
The world applauded and lauded our efforts.
Futureace is a consortium of exceptional surgeons and physicians who carry the will and spirit of Kerala, the land which showed the world how to combat and survive an epidemic of alarming consequences, in innumerable measures
FUTUREACE is  the sole alternative option for patients where all the elements of medical care and facilities blends harmoniously in one point.
At Futureace you are privileged to enjoy a private life as if in your own home, exceptional hygiene elements and values beyond monetary aspects.
In fact Futureace is a consortium of plenty. Doctors, Medical Staff, Treatments, Medical facilities and above all an ambience of romantic in nature. All at the point of your finger tips.
FUTUREACE
An inspiring notion to touch the future.
The concept of hospital is drastically changing, not only India, but in the entire world.
A concept that is based on multiple priorities and options. Recognizing these changes, and recognizing the creative and positive effects of these changes, a bunch of doctors in Cochin, have decided to translate their lives accordingly.
The reason is simple and yet noble__
Transit and transfer the positive elements of change to people.
All the doctors  carry intensive years of experience and all have their own coveted track records in their chosen profession. FUTUREACE, the caring face of future, is the result of their collective decision.
Even in this changed time, many of us still carry an element of fear about hospital and hospitalization. Further, mention of the word Surgery elevates that element of fear to multiple propositions, in patients and in relatives. A critical moment, that needs to be addressed with care, caution and concern. A frightening anxiety and withering uncertainty begin to spread and cover the patient and relatives alike. Anxiety and uncertainty force them to seek a second opinion about the surgery, either from another hospital or from any other sources, reliable or not.
The pain, agony and trauma of this transition period will be excruciating and exhausting. The sole solemnized solution to evade all this trauma agony is to provide the Surgery and the related treatments in one holistic point. Inspired by this positive and inspiring movement many countries in the world and many states in India are chasing this cultivated change.
Doctors who are specialized in various streams form a conglomerate and offer their service to public collectively, in a value-added ambience. As a result, patients will receive the service of a team of experienced doctors at one pivotal point. This is a critical revolution that carries not one, but a bunch of positive advantages.
When you have all the experience, support and expertise of eminent doctors at one touch point, patients and relatives don't have to worry, and, search elsewhere for a second opinion. This nullifies their mental and physical stress and trauma.
Help patients to relax, and face the surgery with more instilled confidence and positive vibe. FUTUREACE, the changing face of surgery and treatment, is determined and initiates a voyage to touch the future, to touch and transform the lives of many, with a changed, attitude and approach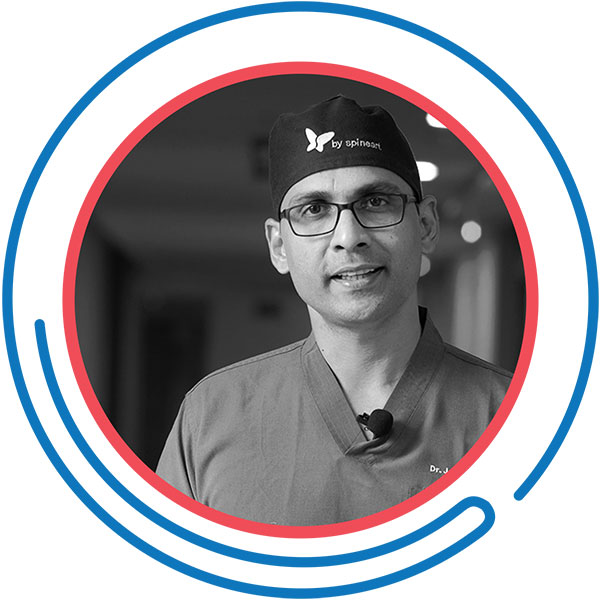 Dr. Jacob Eapen Mathew
Chief Consultant Spine & Neuro Surgeon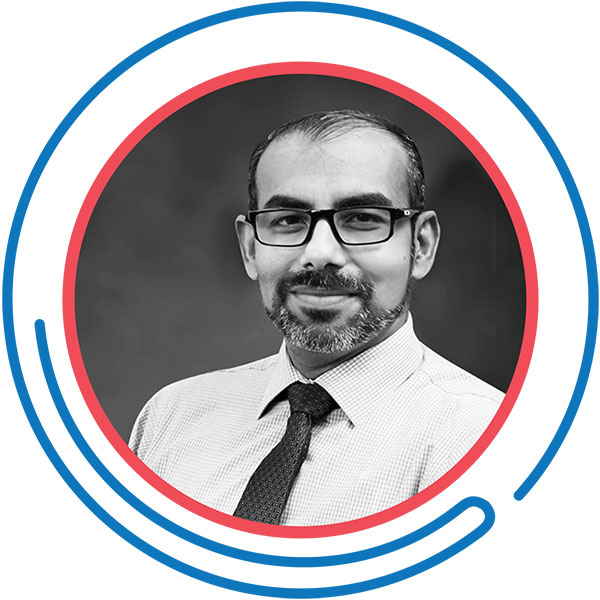 Dr. Ranjit Peter
Consultant ENT, Head & Neck Surgeon Endoscopic Ear Surgery Specialist