Arthroplasty, Arthroscopy, CABG, Cardiology, Cataract, Dental, Dental trauma, Dental Treatments, Oncology, Ophthalmology, Oral Cancer, Orthopedic, Ovarian Cancer, Paediatric & Adolescent Endocrinology, Paediatric Cardiology & Cardiac Surgery, Paediatric Gastroenterology & Hepatology, Paediatric Neurology, Paediatric Oncology, Paediatric Ophthalmology, Paediatric Surgery, Paediatric Urology, Paediatrics, Skin Cancer, Skin Disease, Thyroid, Total Knee Replacement, Transplantation, Urology
Bumrungrad International Hospital, Bangkok, Thailand
Since 1980, the internationally accredited (JCI) multi-speciality Bumrungrad International Hospital (inspired by the Thai name Bumrungrad which means "care for the people"), is conveniently located in Bangkok, Thailand and has been offering internationally acclaimed healthcare services.
Not only do most doctors speak English, the hospital has over 200 language translators who assist overseas patients. There is a Bumrungrad International Airport Representative Office at Suvarnabhumi Airport to provide concierge services patients.
Bumrungrad International Hospital is a leader in medical technology and innovative patient services. Among the most recent advancements, Bumrungrad has expanded the Precision Medicine department which offers personalized cancer treatments and the latest breakthrough therapies mostly from the United States and Europe. Another cutting-edge technology we use is CardioInsight, a completely non-invasive diagnostics technology for diagnosing heart arrhythmias and the only active center in the Asia Pacific.
In order to remain a leader in cutting-edge technology, Bumrungrad was the first IBM Watson for Oncology site in the world. IBM Watson, a machine-learning AI, assists physicians by analyzing patient data against thousands of historical cases, hundreds of medical journals and textbooks, the latest clinical trials, and more than 12 million pages of text. This innovation in technology allows doctors and specialists to compare their findings against big data and provide the most accurate treatments possible.
What began as a surgical treatment for prostate cancer has now become the Bumrungrad Robotic Surgery Center. It utilizes state-of-the-art technologies for robotic-assisted surgery such as MAKOplasty©, Mazor X and the da Vinci System to allow for more consistency, accuracy and faster recovery times with less invasiveness for joint, spine and cancer patients.
Compassionate Caring
Compassionate caring is one of Bumrungrad International's principle values. It has been featured by Newsweek, International Herald Tribune, Reader's Digest, CBS 60 Minutes, The Financial Times and Inside Man on CNN. The reportage covers Bumrungrad's quality treatment and medical care abroad, placing it high on the list of medical tourism hospital destinations.
Nearly all Bumrungrad doctors speak English, and the hospital employs more than 200 interpreters to cover the language needs of patients from nearly any country. The patients and their families can receive end-to-end service from pick-up and drop-off logistics as well as hotel reservations on arrival through our Bumrungrad International Airport Representative Office at Suvarnabhumi Airport.
Convenience plays another vital role at Bumrungrad and the hospital's one-stop medical campus is able to provide diagnostic tests, specialty referrals, and treatment within days, not weeks, so international patients can get the care they need and return home sooner. Bumrungrad International Hospital also practices a one-price-policy for all patients, meaning there is no difference in costs for local or international patients of any nationality.
Through compassion, comfort, convenience and coordination, Bumrungrad goes the extra mile to ensure that every patient is treated equal and with care, no matter where they are from. That's why the Thai name Bumrungrad means "care for the people."
Ophthalmology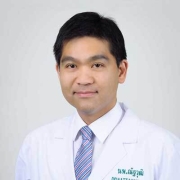 Dr. Nattawut Wanumkarng
Cataract
Comprehensive
Oculoplastic & Reconstructive Surgery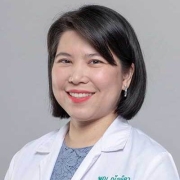 Dr. Nuthida Wongwirawat
Cataract
Comprehensive
Pediatric Ophthalmology
Dental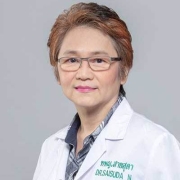 Dr. Saisuda Nilasinthop
Specialties
Dental, General Dentistry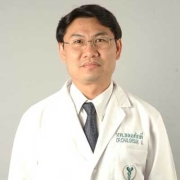 Dr. Chalorsak Aneksampant
Specialties
Dental, General Dentistry
Dermatology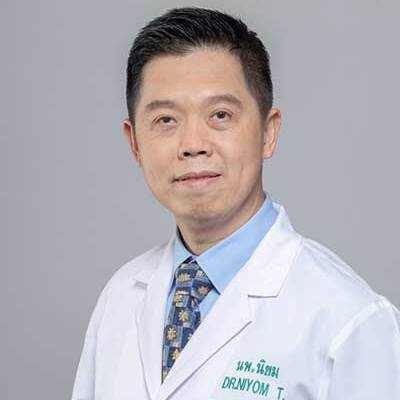 Dr. Niyom Tantikun
Specialties
Dermatology (Skin)
Dermatology (Skin), Aesthetics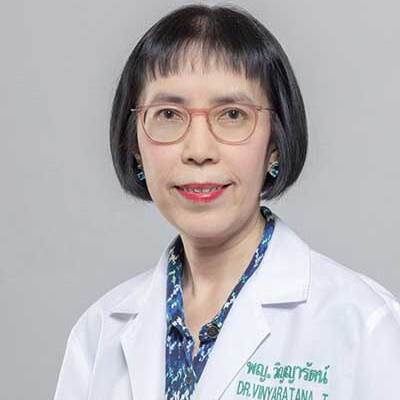 Dr. Vinyaratana Tunsiri
Specialties
Dermatology (Skin)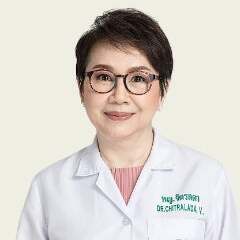 Dr. Chitralada Vibhagool
Specialties
Dermatology (Skin)
Dermatology (Skin), Aesthetics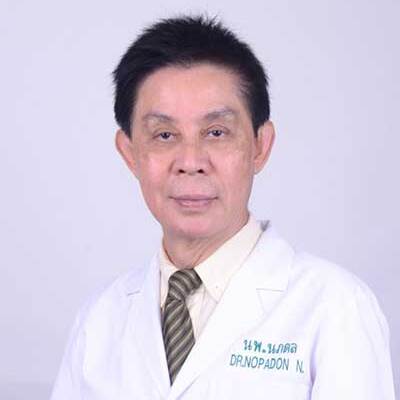 Dr. Nopadon Noppakun
Specialties
Dermatology (Skin)
Dermatology (Skin), Aesthetics

The distance From Airport :22 km     
Driving Time : 21 mins